Maintenance ensures that common faults are prevented.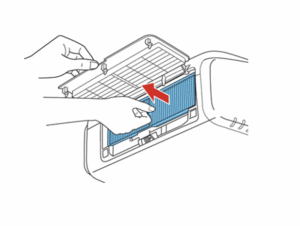 Some major reasons for projector downtime;
Bad power source and broken cables that leads to short circuiting of fuses or transistors

Overheating leading to loose connections on the boards and outright burnouts.

Shock as a result of falls leading to broken lamp.

Loss of contact on the motherboard resulting in intermittent shutdowns.

Damaged intake fans, exhaust fans, colour wheels, lamp ballast and power supply.
What to do to keep your projectors at peak performance;
Ensure that air filters are cleaned and never operate your projector without the filters installed.
If in use in a smokey environment like bars and basement cinemas, ensure that an air extractor and purifier is installed in the place.
For ceiling mounted projectors, ensure that there is sufficient clearance around the air intake fans.
Keep a tab on the lamp hours. If you keep using the projector beyond the recommended lamp hour, it can lead to error that may require extensive work to get the projector to boot after shutting down due to spent lamp. It may also cause the lamp to explode.
To get this organized as a policy and adhered to in your school, offices or place of worship, you may consider subscribing to the services of a projector maintenance company in Hyderabad Secunderabad Telangana India like us.
Note: Dusty and smokey environment would require a biannual cleaning service