Projector Repair World Official Store & Service Center in Hyderabad
Authorized & Best Projector Service Center in Hyderabad, Projector Lamp Store around Secunderabad Hyderabad.
COVID-19 notice: we are open
Projector Repair World Official Store & Service Center provide Projector repair services in the Hyderabad city. We take pride in our quality workmanship and customer service to match it. For our local customer we offer pickup and delivery services at very reasonable prices. At our store there is no projector repair problem too large.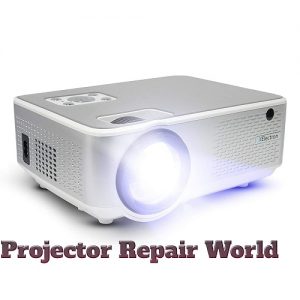 These projectors can be a good source of entertainment, even better than a TV as they don't glare. Every type of a projector has its own lifespan and they come with a warranty of three years from the company. Usually, after three years you will start facing some issues too.
As the warranty period of your projector is completed, you have to start taking care of it. It will become your responsibility to take it to a reliable projector service center in Hyderabad and get the work done perfectly in time. There are a lot of repair centers in Hyderabad who promise you amazing service, but you have to go with the one on which you can rely but not on the repair centers that are too busy with claims but with no proper work. In this article, we are bringing you some of the important issues that you will face in the projectors and the spare parts accessories that you will be needing usually.
Is your Projector Not working ? Call Projector repair near me !
Need help with Projector Repairs | Projector Parts Lamps?
Give your details now & Get our call shortly
Projector Related Issues We Solve at Our Center
Discolored Image Issues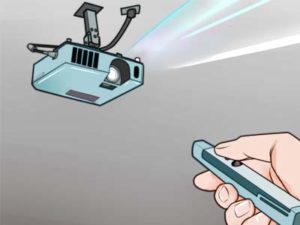 There are at times when you notice a discolored image on your screen. This is not something that has an impact because of the projector lamp and you replacing the lamp is not going to yield any kind of solutions either. If you are using a DLP projector, then there is some issue with the color wheel. If you are using the LCD projectors, then the issue is with polarized plates.
You have to get them checked and change the color wheel or polarized plates as soon as possible. However, if you are using an LCD projector and spotted the issue way pretty quickly, then cleaning the polarized plates may help you in getting rid of the issue. If you delay, then you have to replace the projector plates or the prism assembly and there is no other option for you there. Both of them are quite costly affair.
Dust, Specks and Dark Spots on Projector Image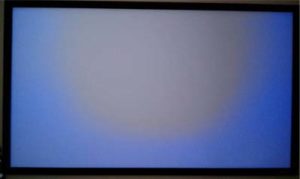 Projectors require maintenance and you have to clean them once on semi-annual or at least annual basis. Most of the people ignore this thing and the dust starts accumulating inside the projector. This accumulated dust will casue various kinds of dark spots on projector image and you have to address it immediately. If this dust starts accumulating in the polarized plates in LCD projector or in color wheel in the DLP projector, then you will see tinted or discolored spots on the screen.
Once you see these kinds of spots, it is your responsibility to get the projector cleaned and ensure that there won't be any other kind of spots.

Projector Power Issues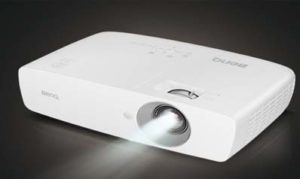 If you ever face sudden shutting down of your projector or projector not switching on, then you have to understand that the issue may be serious. The main problem here will be with power supply, software, ballast, or the cooling system. Sometimes it can be a problem with the internal circuits too. Either way this problem is going to affect your entire projector experience and it is important to get the issue solved immediately.
For this issue, it is important for you to take professional help and do not try any DIY solutions. Get the professional help as soon as possible so that the problem won't get worse.
Blinking Light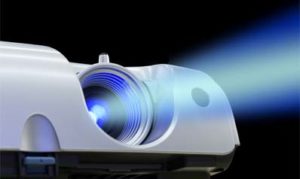 A constantly blinking red or green light on the projector usually indicates some messages. These messages depend on the make and model of these projectors. Some of these messages that these light blinking usually mean are replace the lamp, overheating, or it is the time for cleaning the lamp. In most of the projectors, you will find the solution for this blinking in the user manual only.
If you haven't found one, then get in touch with your nearby projector repairing service center in Hyderabad and Secunderabad Telangana to know what is the issue. If the blinking light is accompanied with the switching on or off problem, then there is an issue with main board or ballast failure or there is a problem with the replacement fans.
Part of Projector Image is Black or Missing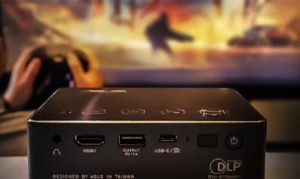 If you are using a DLP projector and found a black or missing image on the projector, then the issue is with DLP chip and it needs a replacement immediately. On all the projectors, this issue pops up because of the damage in prism assembly or in optical block. Get the professional help immediately as this is not something that you can check and work on at home.
The issue will get serious with time and it is important for you to focus on the issue and get work done as soon as possible.
Projector Image is Dull or Dim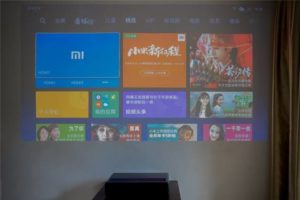 The main problem when you see the image from projector dim or dull is with the bulb. The light bulb of a projector needs replacement here. Generally, this replacement of light bulbs is a pretty simple thing and even an end user can do it. But it is important for you to ensure that you do not come to a stage where you see dull or dim images on screen. Take charge and ensure to change the bulb after using it for 3000 hours.
This is something that will not affect your projector viewing experience and you will get to ensure that projector works fine all the time.
No Inputs Recognized by Projector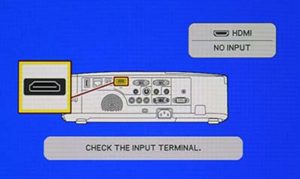 So, this is something that can be caused due to hardware or software problem. There are chances of issues with the remote or buttons in the projector that may lead to this problem. So, it is better if you double check the thing. Nowadays lot of phones are coming with an IR blaster, use it and try operating the projector once. You will get an idea where the issue is.
You can plug the projector into HDMA or VGA port of your laptop and operate it from there. This will let you know where the fault is. If it is hardware fault, you just have to get a new remote or change the buttons in projector. If it is software fault, then you have to change the interface in projector.
Preventative Maintenance for your Projector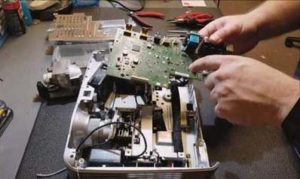 There is no doubt in saying that the projectors are expensive. You will be spending huge amount on the set and you just cannot leave it like that.
It is important for you to take preventative measures and ensure that your projector is working fine all the time. Regular maintenance and in-depth cleaning will help in keeping various types of projector related problems away.
High Quality Projector spare parts
Projector Spare Parts - Projector Remote Control, Projector Lamp, Projector Fan and Projector Lens available at best price from Projector Repair World Store and Service Center in Hyderabad Secunderabad Telangana INDIA

Projector Lamp
The projector lamp is also called as projector bulb and is a replaceable part in the projector. Usually, the life of a lamp is 3000 hours and it is important for the owner to replace it as soon as the 3000 hours are over irrespective of its performance. The projector lamps are a bit costly but given that they last for some thousands of hours, it is advisable to invest in them. There are high watt bulbs and low watt bulbs in the market. You can choose the right one that matches with your requirement. It is always important to keep the projector parts lamp cool and for that you can take the help of your fan. As the projector lamp's life comes to an end, you will see dimmer pictures on the screen and this is an usual indicator.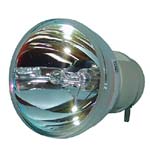 Projector Light Tunnel
The projector light tunnel will help in providing proper support to the light bulb. It is connected with the color wheel inside projector and if there are any problems with the light tunnel, it will be visible in the picture quality. The tunnel will help in shining the light into lens which will then get projected on the screen. It will ensure that no light beam is deviated and everything gets focused on the screen only. You will find this light tunnel available in the market and it is not something which you can do it all by yourself. It is always suggested to get help from projector repair shop / projector repair service near me in Hyderabad.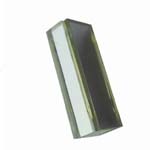 Projector Polarizer
These projector polarizers are available only in the LED projectors and you won't find them in DLP ones. The main use of polarizer is to let only certain wavelength lights pass through it and it is used in the projector for same purpose too. The wavelengths will be filtered in the polarizer and only the required ones are allowed to pass through it. This way you don't have to worry about any unwanted rays and enjoy the picture. It is very important to clean this polarizer from time to time so that you can avoid discolored image issues and enjoy amazing picture quality all the time.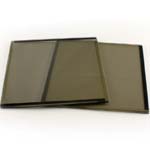 Projector LCD Panel
The projector LCD panel is also called as overhead display and is no longer in production lately. The old projectors will come with this panel but not the new ones. This LCD panel comprises of two things- LCD and a small fan to keep the panel cool. It is present on the bed of the projector and works like a transparent piece from where the picture is projected on to the screen. This panel was of utmost important in the earlier model projectors and they are still available in market for replacement. If you are observing any disturbances in the picture quality, then it is mainly due to this projector panel only and it is important for you to replace it as soon as possible.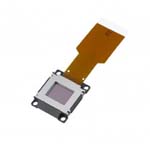 Projector Ballast
The ballast present in these projectors are used for regulating the electric currents. There will be a mercury vapor inside the projector lamp ARC tubes and it deals with high pressure. This mercury vapor is pretty sensitive to current and it is important to have a ballast that will regulate the power and ensure that only required power is supplied to the vapor for ease. Whenever you turn on the projector, high amount of current is provided to the ballast so that the mercury vapor gets ignited by it. As soon as the projector is on, the power will be reduced by ballast.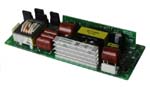 Projector Main Board
The projector main board is also called as its motherboard which is the center part that helps with working of the projector altogether. Every electronic item will have this motherboard which will help in its performance and projector is not an exception here. This motherboard will vary depending upon the make and model of a projector. If there is any damage in your motherboard, you can replace it with the help of your technician. This way the work will be done without any hassle. If there is any software or motherboard issues, the projector will not work in most of the cases. It may get turn off in the middle or do not start at all. Get in touch with experienced projector servicing center in Hyderabad to get the issue solved.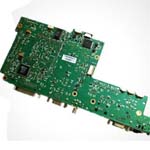 Projector repair near me
Did you bought new projector searching projector installation near me, then Contact Projector repair shop near me / projector repair service near me
Projector screen
LED Projectors, Laser Projectors, DLP and LCD Projector screen installation in Hyderabad and Secunderabad Telangana INDIA. We sell top quality projector screens at best price.
Sony Projector repair
Sony projector lamps sold in India: A list of recommended projector repair and maintenance service centers
Epson projector service center
Epson service center near me,  Epson customer care number  is 097044 56449. If you have Epson Projector complaints Visit today.
BenQ projector service center
Benq projector service center near me in Hyderabad, Visit for quick BenQ Projector Troubleshooting.
Hitachi projector service center
Hitachi is a leader in the manufacture of high-end projectors like Super Short Throw, Ultra Interactive Short Throw, Ultra Short Throw, Portable & Installation
Optoma

Projector repair

Optoma Projector Repair & Services – List of Optoma projector repair services, projection machine repair and get Optoma projector service centres, shops.
Projector Chip Level Services
To fix an affected projector, the DMD chip has to be replaced. This is where we come in. Projector Power Repair. Major issues that result in booting problems
Projector Installation Services
We offer expert impartial friendly advice from simple single projector installs to complex AV integrated installations throughout the Hyderabad.
Panasonic projector service center
Panasonic Remote is not working, Projector not working and Projector Screen Installation all issued address.
Epson Projector repair
Epson Projector Repair & Services – List of Epson projector repairing services, projection machine repair and get Epson projector service centres
NEC Projector repair
NEC Display Solutions stands for high-quality products. In the unlikely event of a defect or error
Sanyo Projector repair
LED Projectors, Laser Projectors, DLP and LCD Projector Repairs in Secunderabad Hyderabad Telangana. Some major reasons for projector downtime Projector Fan Failure
Projector on rent
We offer projector rentals and professional setup for any size audience and carry only top brand DLP and LCD digital projector on Hire
Projector Remote for sale
Find here online price details of companies selling Projector Remote Control. Discover the best Video Projector Remote Controls
Benq Projector repair
Benq Projector Repair & Services – List of Benq projector repairing centers, projection machine repair and get Benq projector service centres, shops, service
Infocus

Projector repair

InFocus projector lamps sold in Hyderabad: A list of recommended projector repair and maintenance service centers
Projector Maintenance
Your projector needs little maintenance to keep working at its best. You may need to clean the projection window and obstacle sensor periodically
Dell Projector Repair
Dell projectors, one requires a repair to the lamp driver board, however to try and obtain any contact with Dell technical.
Lamp for Dell Projector
This replacement lamp from Dell is a life-saver, if your projector's bulb burns out. This durable lamp will give you approximately 5000 hours of excellent
Used projector shop near me
Second Hand and Used / Refurbished Projector: Benq, Optoma, Epson, Infocus, Sony, Vivitek, Acer, Dell, Hitachi, Viewsonic, Casio, LG, Mitsubishi, Nec, Panasonic, Sanyo, Sharp, Toshiba, Egate, Educomp