Common Issues With The Unic Projector
While you are delivering a crucial presentation or watching your favorite movie, if your projector goes wrong, it can be quite frustrating. Check out some of the common issues which the users encounter from time to time while using the Unic projectors
Poor image quality:
Sometimes, the images that you view through projectors are of inferior quality. This can be caused due to unaligned computer resolution. Even there are occasions when the projectors do not confirm the resolutions of the computer and this ultimately results in the poor quality of the images displayed.
Images are not fully displayed in the projector:
Often it is found that when the images are displayed onto a projector, either the text has some missing parts or the bottom of the image is cut off.
Infrared remote controls are not functioning:
This can be due to several factors which include weak batteries or you might be using it from beyond the recommended distance range. Another reason for this can be that you have turned on the fluorescent lights. It disables the infrared remote control functions.
Unable to turn off the projector:
If the projector is not turning off by pressing the power button, then this can be due to an ill-fitted lamp assembly.
The projector is overheating: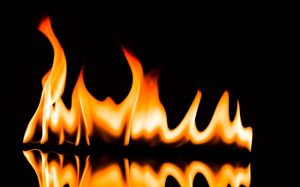 It is a distinctive issue which is caused due to a problem of the fan. If the fan does not work properly, it will not be able to cool down your projector and this will result in overheating of the projector.